The safety of our candidates is our utmost priority and therefore it is extremely important for each and every candidate to read the below and follow these practices to ensure not only your own safety but the safety of others around you.
The Schools/Colleges will be working extremely hard to implement any necessary changes to ensure the safety of all staff, including supply staff, however it is extremely important for you to be aware of the guidelines the Government have issued.
Each School/College will have their own Covid procedures in place and it is important to respect this and familiarise yourself with it before your assignment begins.
Cleaning, hygiene and hand sanitiser:
Wash your hands more frequently for a minimum of 20 seconds.
Ensure you use soap and water and dry with a paper towel and then throw it away in the bin.
Use hand sanitiser if you cannot wash your hands with soap and water.
Make sure that surfaces remain clean. This may mean increasing the level and frequency of cleaning as well as cleaning surfaces that you may not ordinarily clean.
Clean equipment frequently:
Clean work areas and equipment between uses
Frequently clean and disinfect objects and surfaces that are touched regularly
If equipment like tools or stationary are shared then clean them after each use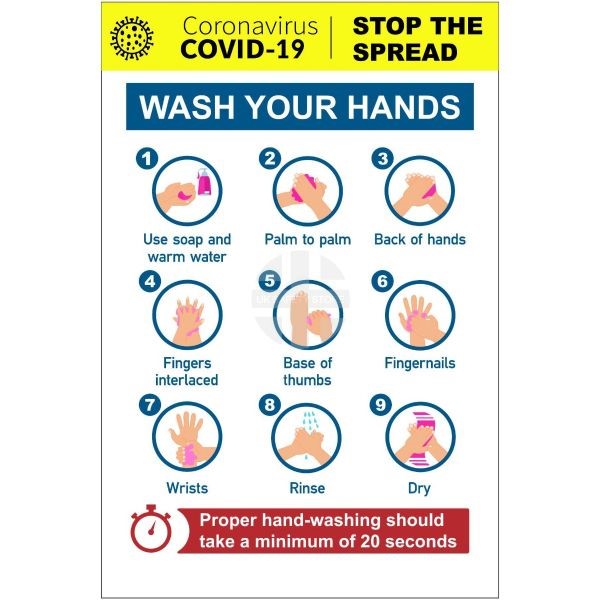 The main symptoms of coronavirus (COVID-19):
a high temperature – this means you feel hot to touch on your chest or back (you do not need to measure your temperature)
a new, continuous cough – this means coughing a lot for more than an hour, or 3 or more coughing episodes in 24 hours (if you usually have a cough, it may be worse than usual)
a loss or change to your sense of smell or taste – this means you've noticed you cannot smell or taste anything, or things smell or taste different to normal
To protect others, do not go to places like a GP surgery, pharmacy or hospital if you have any of these symptoms. Get a test to check if you have coronavirus and stay at home until you get your result. To get as test click this link:
https://www.nhs.uk/conditions/coronavirus-covid-19/testing-and-tracing/get-a-test-to-check-if-you-have-coronavirus/
However please remember that these symptoms do not necessarily mean you have the virus as symptoms can be very similar to other illnesses such as the common cold and flu, remember it is important to get tested to be sure.
Self-isolate immediately if:
you have any symptoms of coronavirus (a high temperature, a new, continuous cough or a loss or change to your sense of smell or taste)
you've tested positive for coronavirus – this means you have coronavirus
you live with someone who has symptoms or has tested positive
someone in your support bubble has symptoms or has tested positive
You must not leave your home if you're self-isolating:
do not go to work, school or public places – work from home if you can
do not go on public transport or use taxis
do not go out to get food and medicine – order it online or by phone, or ask someone to bring it to your home
do not have visitors in your home, including friends and family – except for people providing essential care
do not go out to exercise – exercise at home or in your garden, if you have one
Where to get further help
The Department of Health & Social Care (DHSC) and Public Health England (PHE) are leading the UK government response to the coronavirus outbreak. You can get up-to-date information about www.gov.uk/coronavirus.gov.uk
You must communicate with your consultant at Strategy immediately if you experience any of the symptoms above before you enter the School/College.
Strategy advise that you always have a face mask/covering with you at all times, should any school require you to wear it on their premises.
Please try and maintain social distancing where possible.
It is extremely important that you inform us immediately if you are due to travel, or have already travelled, outside the UK to a country that is not exempt from FCO advise against all but essential travel – please use this government website link to check current guidance for all countries:
https://www.gov.uk/foreign-travel-advice
In summary, as this is continuously changing, we advise you keep yourself up to date via the government website.